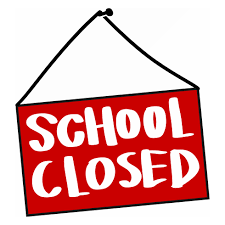 Decisions regarding the District's need to cancel school due to inclement weather are made by 6pm or 6am.
Decisions are communicated through a variety of means. TV outlets, radio, social media, staff calling trees, websites and email/phone notifications are employed to alert parents and students of school closures.
If a decision cannot be made by 6:00 pm for the following school day, then patrons can expect information no later than 6:00 am the next day.
While it is the primary goal to have school in session, weather and other uncontrollable variables may impact that ability. Additionally, some schools may be in session while others are closed due to unique conditions in differing areas
of the county.
The Board of Trustees is committed to keeping staff and students safe and use local authorities and expertise to guide their final decisions.
Click HERE to view PDF