Counselors & College and Career Advisors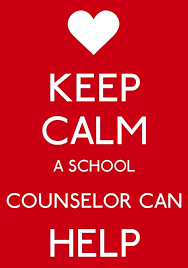 Get in Touch with Your Child's School Counselor
School Counselors: A Vital Part of the Educational Team
Parents and the general public often wonder just what it is that school counselors do on a daily basis. Gone are the days of school counselors sitting in their office simply handing out college applications, making schedule changes for students who want to drop a class or waiting for a crisis to occur. Today's school counselors are vital members of the education team. They help all students in the areas of academic achievement, career and social/emotional development, ensuring today's students become the productive, well-adjusted adults of tomorrow.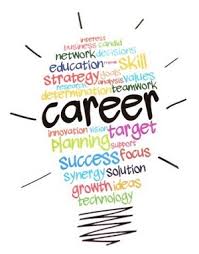 Get in Touch with Your Child's College & Career Advisor
Did you know moment??
That EVERY 7-12 grade student has an assigned college and career advisor?? You and your student can contact them anytime and talk about what's next, how do we get set up to reach future goals and what do we do if we aren't sure what to do or how to access opportunities???
That was a lot to process, but the bottom line is this: Students and parents need help navigating the "system" of higher education and career planning. The state helps our district by providing people to do that. Don't hesitate to call and visit with them! Make an appointment to meet them at the school or stalk them til they help you! (You won't have to go that far).
They LOVE to help and they know EVERYTHING (nearly everything).
NEXT STEPS after high school is not just college. It's anything and everything that leads to a successful career! They can help with it all.
FROM THE ADVISORS:
What we do:
Provide College & Career Planning, help with college applications, dual credit/IDLA course selection, Advanced Opportunities funding, FAFSA and Scholarship Assistance, and transferring credits.
We help high school students choose dual credit courses to take while in high school that will satisfy general education requirements in the college/university that they plan on attending.
We provide information/assistance to students in career exploration for all careers, not just ones that require college degrees. We provide information on trade skills and where to get training for those.
This year we will be having 2 FAFSA and 2 Scholarship/parent information nights at each school.
We are now located in or near the Counseling offices at each of the high schools.
Students and parents can make appointments to meet with us after hours or before school by emailing us. We are also happy to answer any questions they might have as well.
Whether you've got your sights set on a four-year college, community college, a career technical program, or the military, we're here to help—every step of the way. No matter where you are along the path to graduation, we're here to make sure your next step is a cinch.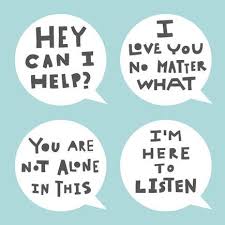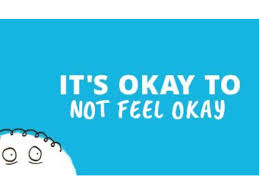 Help Beyond the School Level
Some issues take more time, more talk and more specific help.
And for those issues we have expanded ways to find help.
Strong emotional health helps all students reach their full potential as caring, contributing, and responsible friends, family members, coworkers, and citizens. It can also be a powerful lever for contributing to thriving communities. Because of this belief, Cassia Schools seek to support students in comprehensive ways.
For those wishing to access other avenues of help here's 2 more ways, outside of school counselors.
We are here to help and please remember,
IT'S OKAY TO SAY, " I NEED HELP."
CONNECT: To Hope, to Help- Free to students K-12
Call 1-800-926-9619
Connect is a resource to help address a broad range of personal difficulties that may be causing distress. This benefit is free to any Cassia student grades K-12. Families and schools feel the effects of grief, loss, substance abuse, personal or emotional challenges, stress, anxiety and depression. Cassia schools are committed to helping students by paying for an introduction to counseling services. This program is designed to help students with their emotional health needs. This ultimately helps families and schools. Connect has been funded entirely through private donations.
Learn more about our CONNECT PROGRAM
Partnership with Family Health Services- select schools
At Declo Junior, Declo HS, Burley Junior and Cassia HS we have an agreement with a local counseling service that gives access to a licensed counselor at the school, during the school day.
Mr. Mathew Bowden is available to take clients and works with students during or after the school day, on site.
They bill insurance and have a sliding scale for payment that matches an ability to pay, so payment isn't an obstacle for services. Chat with the school counselor, at these schools, about these services.
State Help Line
IdahoSTRONG is here to provide you with resources through the COVID-19 Help Now Line. This website is a collection of resources to help you through hardships caused by COVID-19.