Just a reminder that DHS Makeup Time starts tomorrow(12/2), 8AM-12PM. If a student is over 4 absences in a class they need to make up the time to earn the credit (only medical excuses may impacting number). If you have questions reach out to DHS office. (208)654-2030.

Cassia County School District is standing with University of Idaho during this challenging time. Tomorrow (11/30) we are asking students and staff to wear U of I - Black and Gold (or U of I apparel) as a show of support to the college, students, and the families who lost loved ones.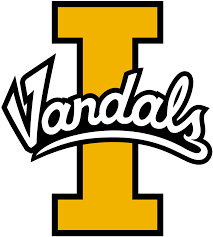 DHS Yearbook reminder: After Nov. 25th Yearbook cost will go up to $55 (currently $50). Also, all Spring sports/activities will be represented in yearbook(insert), nothing will be left out. Thank you!

A reminder from the DHS AD: As we enter the football playoff season you will need to purchase your tickets online at IDHSAA - GoFan page (
https://gofan.co/app/school/IDHSAA
) ***Football schedules should be up by Nov. 1st.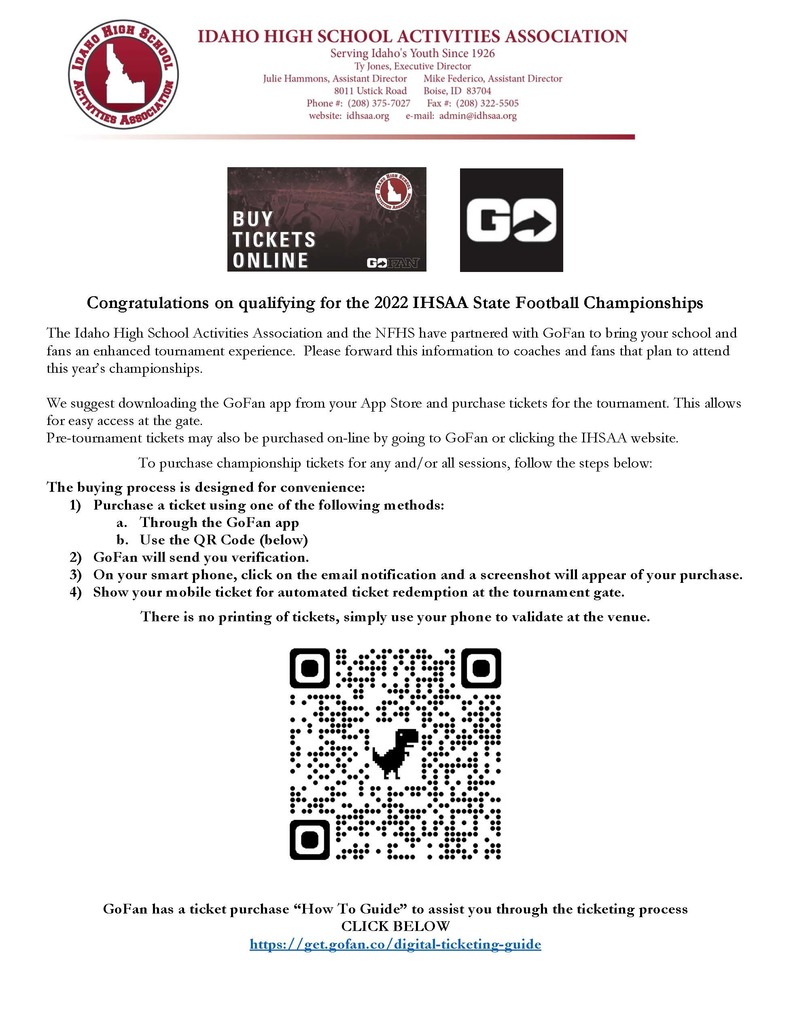 DHS Jostens Grad Link is found under the Counseling tab (top bar). If you need it for future reference.

DHS Parent Teacher Conferences will beheld at DHS in the Multipurpose room. November 3rd, Thursday 4PM-8PM; November 4th Friday 7AM-10AM. No appointments required. (Sorry, I forgot to clarify actual date.)
Attention Parents First Annual State of The School Address DHS Auditorium November 3, 2022 @ 6 PM Mr. Bott will spend a half hour addressing the vision of Declo High. He will try to answer the question "What parents wish they had known when their child enrolled at DHS." Please come, participate, and ask questions.

DHS Senior Parents: CSI Mini-Cassia Center is holding a FAFSA night on Oct 20th from 5PM-8PM. Interpreters available.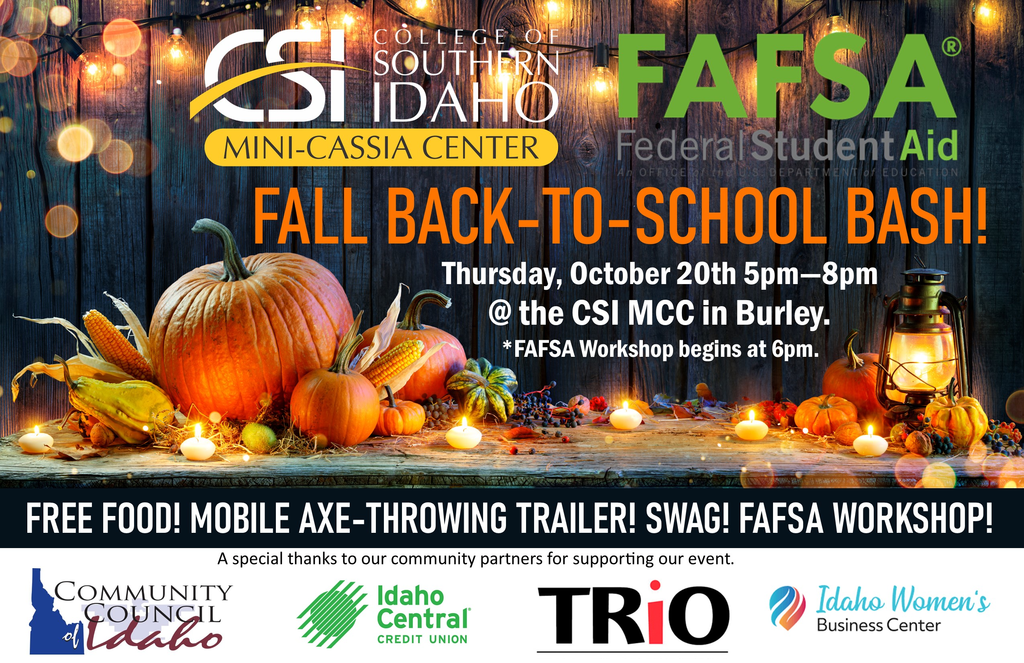 Sorry, correction: Senior sweatshirts are $25 for Crew and $30 (I had an error) for hoodie version. Sorry!!

SENIOR PARENTS: We are needing committee members to help organize the Senior All-Night Party if you are interested, contact Linda Christensen (208)654-2030;
chrlinda@cassiaschools.org
JOSTENS REMINDER: Sophomores (class rings) and Seniors (rings and graduation items): Jostens will be back on 9/26 for on-site orders (cash/check only), card orders can be done online (jostens.com in the Declo Store) and need to be submitted by 9/22 for processing. The 26th is THE ONLY on-site day, after that orders will need to be completed online. Sooner, rather than later to avoid additional cost/fees.

DHS Parents/Guardians: Every student must have their online registration completed as soon as possible. This is where you will update information (phone numbers, address, etc). This is a very important step for your child and to make sure communication can occur DHS and home. Here is the link:
https://www.cassiaschools.org/o/ccsd/page/registration-information
Any DJHS/DHS student would be RETURNING student Please get this completed as soon as possible.

Hello from Declo High School! There is a NEW Cassia County School District APP we will be using and encourage parents to upload. In your APP Store on device look for Cassia County SD (it should have our district logo - see attached), upload. This will help you keep in the loop on District events and information. Also, remember students will be in school on 9/9 (Friday) due to Labor Day holiday.


DHS Parents: Students will get supply list on first day of school.


Congratulations to our employees of the year! Teacher of the year, Dan Thomander, Cassia high school. Alesha Alesha Joe Stringham, classified employee, Declo Elementary. Diana Gill, Principal of the Year, White Pine Elementary. We are happy to honor them! Share your thanks and appreciation with them too!

Attention Parents of Cassia Students: 2022-2023 School Registration As we are drawing to the end of this school year, we would like to let you know that the District has chosen a different path for registering students online for the school year (this is only to register for school and not for classes). The last few years the District has used a program by the name of Gateway. Starting in August, our District will start using PowerSchool online registration. Parents will login to their PowerSchool parent accounts to register their students for the 2022-2023 school year. More information will be sent out with end of year report cards in June. We strongly encourage parents to contact the school if they do not know their username or password for their parent PowerSchool login or if they do not have a parent PowerSchool account set up before the last day of school. Also, keep in mind school registration is required every year that a student is attending school and is expected to be completed before the first day of the school of each year. For more information, please contact your school secretary or counselor. Thank you!

We would like to welcome the following to Cassia School District in their new roles! More detailed information, on each hire, will be forthcoming! Thomas Coxson, Mountain View Elementary Jaren Wadsworth, Oakley Jr/Sr High School Brad Calvins, Cassia Regional Technical Center Branan Hardcastle, IT Director Ryan Payne, Student Services Director Deseria Leckenby, Payroll Clerk Welcome to Cassia!