The school History is from "Families to Match the Mountains" Malta Ward Centennial 1910-2010
The first schoolhouse was built in 1883 of logs with a dirt roof, held together with willows and cat tails. The logs were brought from Heglar Canyon and stood on the south sided of Bull Lane just a little east of Malta. Sarah Condit was the first teacher. There were about 25 children in the first class; they brought their own books, if they had them. They sat on board benches, about six to a bench. The school was surrounded by sage brush so at noon the children would grub the sagebrush until they had a play space.
The red brick school was built in 1902.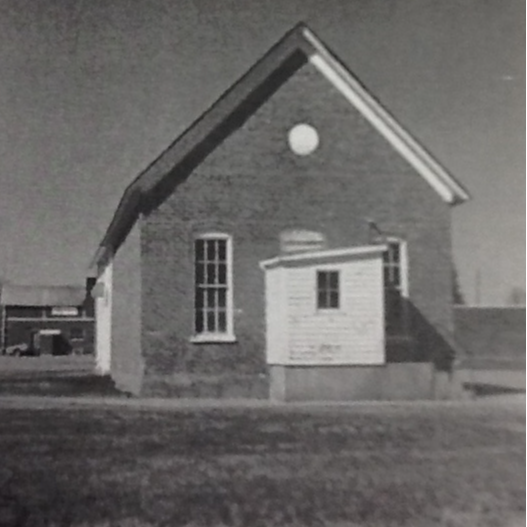 Red Brick School
A later addition was used as a music room and lunchroom. In 1912, a gray rock building with eight classrooms that housed both elementary and high school students was built to accommodate a growing community. This building was supported by tuition from the area families and teachers. It burned down December 16, 1930. All was lost except for a few books taken from home to study. "The following summer a group of men (I.J. Neddo, Jesse Shill, John A. Elison, and George W. Neddo) contracted the building of a new school. It was beautiful to us who had been left with only the old red school house and an old hardware building to attend classes in" (Paskett).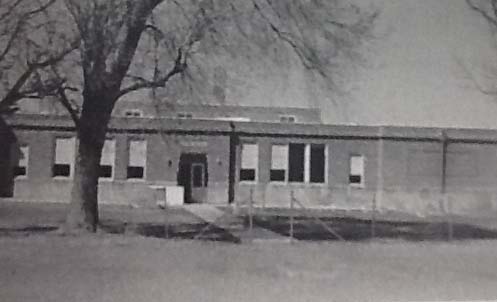 Moved into the new school January 2, 1932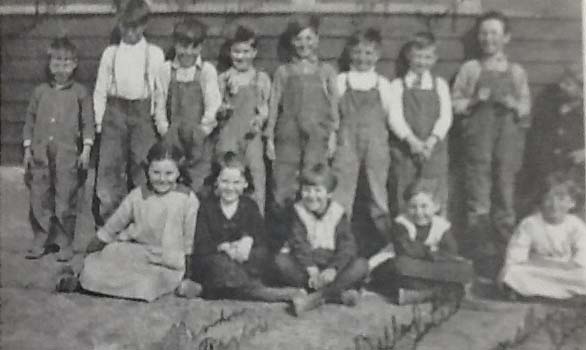 Malta Elementary students, circa 1922
L-R back row: Jack Horne, Scott Shill, Jake Smith, Glen Parke, ?, Fay Kossman, Jay Wake, and ?.
Front Row: ?, Wanda Taylor, ? Della Sater, Melba Shill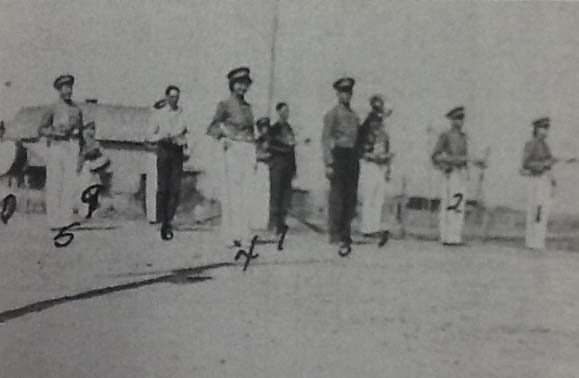 High School Band 1938-9 (There were 20 in the band, but only 10 are shown)
1. Ruth Udy 2. Leland Durfee 3. Kenneth Hastings 4. Janie Thompson 5. Junior Eames 6. June Gardiner 7. Fred Shill 8. Kent Horne 9. Blaine Mickel 10. Roberta Haycock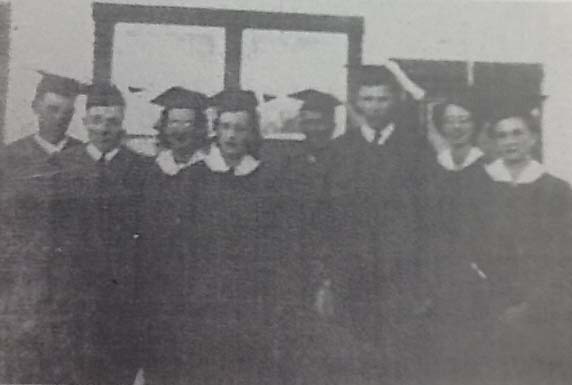 Class of 1939
L-R: June Gardiner, Eddie Scott, Janie Thompson, Ruth Udy, Fred Shill, Kent Horne, Norma Sanders, Rachel Elison

Ruth Udy Dare, Jane (Janie) Thompson, Norma Sanders Van Leeuwen, Rachel Elison Ham 89 years young in 2010
The class of 1955 moved into the new high school in that spring. It continues to serve area students with the addition of an auditorium and an expanded gymnasium. The newest facility is the Raft River Elementary built on the same site as the 1932 building in 1989.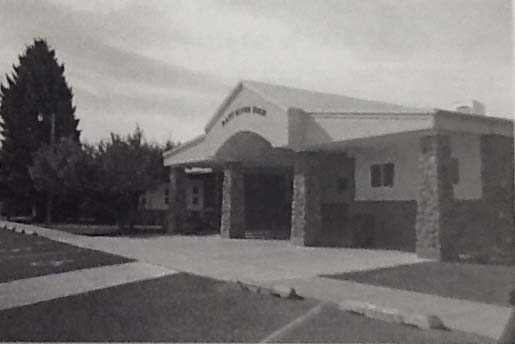 Raft River High School 2010
Raft River Elementary School 2010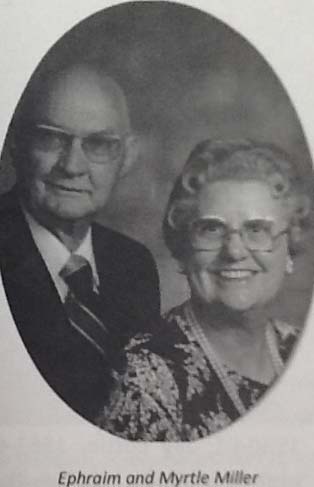 Ephraim and Myrtle Miller
He served as a teacher and principal of Raft River High School from 1936-1971 (with the exception of three years in Albion). He is credited with helping 663 students to achieve their high school diplomas. The Library at RRHS is named in his honor.