Upcoming Food Distribution Event - August 26 from 10 am - 12 pm at 292 W 100 S, Rupert, Idaho 83350. For more information, feel free to call or text at (208)670-1553.
May the 4th be with you! Read the Origami Yoda series, now available in our District Sora Collection. Read or listen to these and 244 other STAR WARS titles in the IDEA by ICFL collection. See your school librarian if you need help or have questions.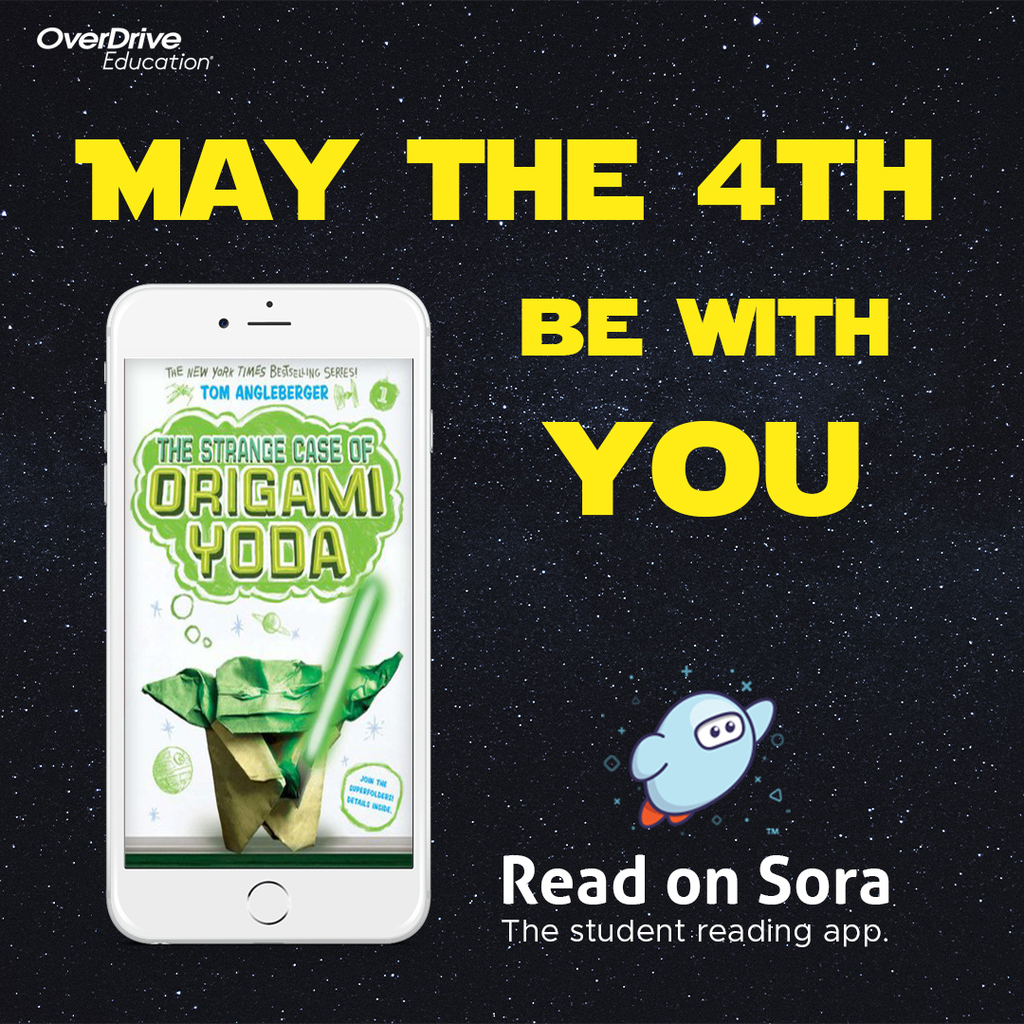 IMPORTANT UPDATE 4/5/23 6:48 AM - In addition to Declo bus 22-3, the Heglar Canyon route, Declo bus route 17-1, which is the Beet Dump Road, Idahome Road, and Midway Dairy route, and Albion will also have a 2 hour delayed start this morning.
Due to road conditions, Cassia County bus route 22-3, which is the Declo Heglar Canyon bus route for, will be running on a two hour delayed start tomorrow morning, April 5th. Parents with students on this bus route who wish to and are able to take their children to school sooner are welcome to do so. School will begin at the normal time.
PARENT ENGAGEMENT SURVEY Below is a link to our annual Parent Engagement Survey that we are asking all parents of students within Cassia County School District to fill out online. This survey is sent out and required by the Idaho State Department of Education each year to all districts in the state of Idaho. Survey results are intended to help us gain feedback and insights about each of our schools. When filling out the survey, please select the school that your child attends from the drop-down menu instead of selecting Cassia County School District itself. If you have students in multiple schools, we ask that you please complete the survey once for each of the schools your children attend. Completing the survey should only take about 10 minutes or less. We appreciate your willingness to participate! Parent Engagement Survey Link:
https://eprovesurveys.advanc-ed.org/surveys/#/action/204888/p30837
The Idaho Food Bank Mobile Pantry will be at Minico High School, 292 W 100 S, on February 25th from noon to 2:00pm. The Mobile Pantry Program distributes dry and frozen food to underserved, usually rural, communities. This program helps populations that do not have access to, or have difficulty accessing, food assistance.


Congratulations to our employees of the year! Teacher of the year, Dan Thomander, Cassia high school. Alesha Alesha Joe Stringham, classified employee, Declo Elementary. Diana Gill, Principal of the Year, White Pine Elementary. We are happy to honor them! Share your thanks and appreciation with them too!

Attention Parents of Cassia Students: 2022-2023 School Registration As we are drawing to the end of this school year, we would like to let you know that the District has chosen a different path for registering students online for the school year (this is only to register for school and not for classes). The last few years the District has used a program by the name of Gateway. Starting in August, our District will start using PowerSchool online registration. Parents will login to their PowerSchool parent accounts to register their students for the 2022-2023 school year. More information will be sent out with end of year report cards in June. We strongly encourage parents to contact the school if they do not know their username or password for their parent PowerSchool login or if they do not have a parent PowerSchool account set up before the last day of school. Also, keep in mind school registration is required every year that a student is attending school and is expected to be completed before the first day of the school of each year. For more information, please contact your school secretary or counselor. Thank you!

We would like to welcome the following to Cassia School District in their new roles! More detailed information, on each hire, will be forthcoming! Thomas Coxson, Mountain View Elementary Jaren Wadsworth, Oakley Jr/Sr High School Brad Calvins, Cassia Regional Technical Center Branan Hardcastle, IT Director Ryan Payne, Student Services Director Deseria Leckenby, Payroll Clerk Welcome to Cassia!